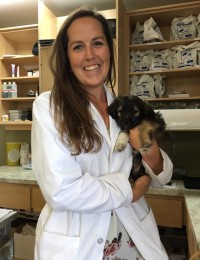 Dr. Mila Profit is from Charlottetown, PE and is a recent graduate of the Atlantic Veterinary College. She graduated in May 2017 and began working at the Abegweit Animal Hospital in June 2017.
In her spare time, she enjoys swimming, baking, painting, and spending time with her cat, Finsch.
Dr. Profit is a member of the PEI and Canadian Veterinary Medical Associations.