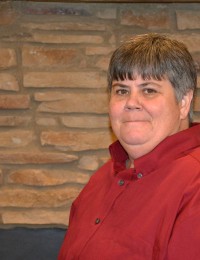 Dr. Packs works on a consultant-basis.  Our radiographs and ultrasound images are sent to her website for interpretation.
Dr. LeeAnn Pack grew up in Northeast Arkansas and worked as a human radiology technologist before entering veterinary school. She received her DVM from Louisiana State University, and completed a one-year large animal internship at the Atlantic Veterinary College (AVC), Prince Edward Island, Canada.  Dr. Pack then completed a diagnostic imaging residency at the University of Georgia in 2001. She is a Diplomate of the American College of Veterinary Radiology (ACVR).
After the completion of her residency, she moved back to Canada to again work at the Atlantic Veterinary College as a radiologist for 15 years. She acted as service chief of the diagnostic imaging section and residency director for the ACVR resident training program. She has received multiple awards for her teaching excellence.
Dr. Pack has been an invited speaker for multiple veterinary conferences nationally and internationally as well as published multiple peer reviewed scientific papers.  Dr. Pack is owner and CEO of Southland Vets, a mobile ultrasound and teleradiology company based in Northeast Arkansas. She also provides imaging locum support for the veterinary teaching hospitals in Missouri, at Cornell and Oregon which allows her to stay on the cutting edge of imaging. In her sparetime, Dr. Pack enjoys photography and traveling. She has 2 dogs; both are patchwork Catahoulas with blue eyes. She actively trains the dogs in obedience.
The Southland Vets website can be found under our "Links" section.